The breeze blows, and the autumn is rainy! Whenever the early autumn comes, the mushroom cools again to the season-changing moment! Do you think that the clothes in your own closet can no longer satisfy your match! Then hurry to follow Oyll. Xiao Bian "YI" look at our latest fall clothing and recommendations for you!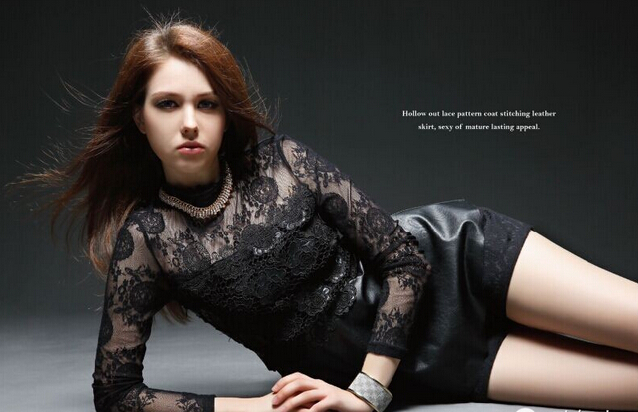 Breeze blowing, autumn rain! Comes autumn, mushrooms are cool to the season should the moment it! Is not that the clothes in the closet of their own can not meet with your friends! Then quickly followed Oyll (Ouyi force) Xiao Bian "YI" look at our latest fall clothing and recommendations for you!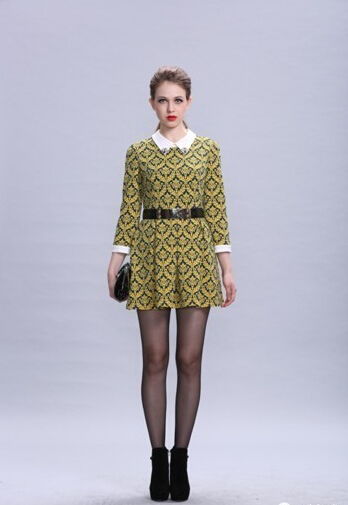 【Complex floral print dress】

The use of Baroque palace decoration totem printing fabrics reflects the exquisite retro sensibility and the high-waisted skirt design can perfectly cover the defects of women's waist. With bright colored belts, the height ratio of wearing the human body is increased, and the cuffs and Contrast color design of the neckline is more popular with retro style, this dress can be worn alone, or with a trench coat or a small jacket will meet the needs of different occasions dress!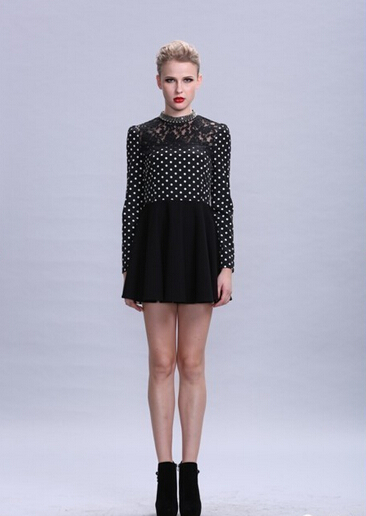 [ wave point fight lace hit color dress 】

This dress features patterned stitching to create a fake two-piece dress effect. Vintage wave dot fabrics and transparent retro lace fabrics are perfectly combined by a bandeau-style split cutting technique. The perfect decorative sexy front collar is a delicate small collar nail. Beadwork embellishment, enhance the detail of the details, can be worn alone or as a delicate dress inside to enhance the overall sense of value!
[ profile bat sleeve slim dress ]

The whole dress uses different texture fabric stitching to create a fake two-piece perspective effect. The gold-lock leather belt at the waist is used to embellish the color of the entire dress. The tight design of the sleeve on the sleeve makes up for the deficiency of the female arm and can be used with some pendants. Make the whole outfit more bright.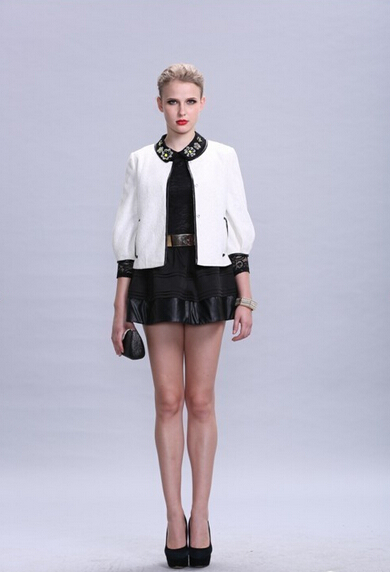 [ Compact lace lamb leg sleeve short coat 】

The composite lace fabric is fused with a cut-out silhouette and is complemented by vintage lambskin sleeves for elegant retro style! Can be used with high waist retro pettiskirt or high waist shorts to show the increase in body ratio! Matching the best selection of neckline color, so there is no lack of monotony.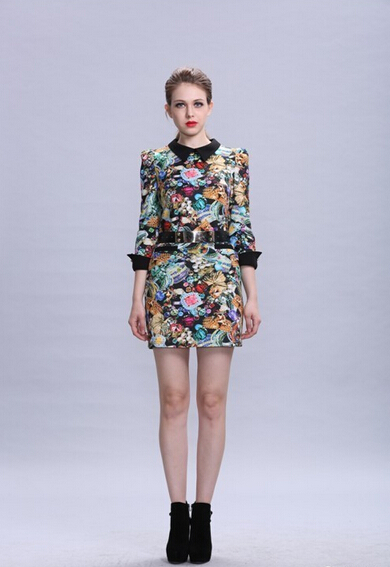 [ Retro Jewels Printed Chinese Sleeve A -Line Dress 】

Retro gem pattern printing fabric, the fabric itself with a little stretch, the use of color and color stitching style interpretation of the classic waist dress put the dress, collar and cuffs hit color, all show the style of exquisite and sense of value, the whole The single-pieces look even more beautiful, and the leather belts around the waist make the whole dress brighter.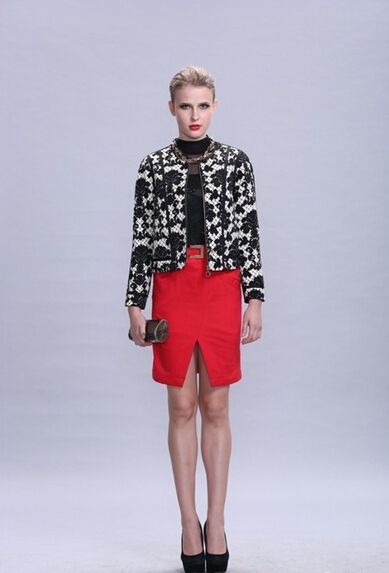 [ Black and White Lace Silhouette Printed Chinese Small Jacket 】

This small jacket adopts no placket design, combined with the latest popular cut-out profile, the details of the paper tape embellishment is more detailed, black and white lace silhouette print reflects the retro taste, can be used with high-waisted skirts, shorts and dresses to enhance the body of the clothes proportion.

           

More exciting recommendations so stay tuned!

Oyll Ely Women's Join Agent: http://

ORDRM® is a professional stainless steel Jewelry Findings wholesaler, we offer large selection of jewelry findings wholesale, jewelry findings clasps, wholesale stainless steel beads, stainless steel earrings hooks, stainless steel jump rings, stainless steel chains from our own factory. All product are made of high quality 304 stainless steel or 316L stainless steel. The advantage of stainless steel jewelry findings are as below:

1) It`s hypoallergenic.

2) It doesn`t tarnish, rust or fade.

3) It`s durable and scratch proof


Call us today to find wholesale price jewelry findings to complement your jewelry design.

Jewelry Findings

Jewelry Findings,Stainless Steel Clasp,Bracelet Clasp,Stainless Steel Tube Clasp

Dongguan Original Dream Jewelry Co.,Ltd , https://www.ordrm.com