As the majority of customers on the spring demand increase, Ye Liya famous brand discount will continue to launch a second-tier brand women's , to meet the business of women's style, brand, quality, price and other needs. Free advice hotline:

The following is the February 28, 2014 spring loaded brand "years of song" Description of content:

[Song of the years] A brand from the West Lake,

● brand positioning:

Years of songs with a unique taste of urban knowledge women as the service targets, so as to this crowd's lifestyle as a fundamental, to product design and development. Reflects these people's elegant, intellectual, fashionable living conditions. Suitable for working and leisure romantic time mix and match dress fashion.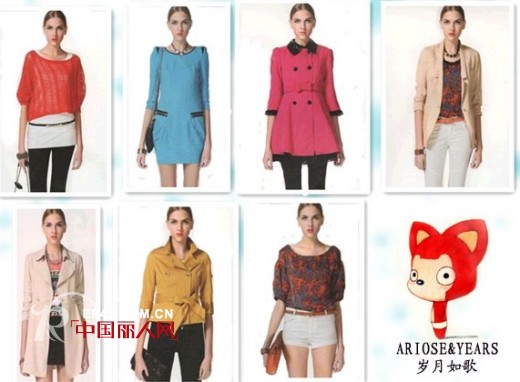 ● brand age positioning:

25-year-old - 40-year-old woman with a sense of the times and taste.

● brand style:

Mainly feminine style, fashion, elegance, performance of women's elegant, mature and confident side ......

● design philosophy:

High-quality design and technology, concise, generous style, slender, fit the lines, with personality, career, elegant temperament, urban women to show the unique charm.

Years of song - the years of walking gently, leaving a good memory of life, poetic life, filling the fashion beauty, the years of song as a result of this, because you exist, extended Your hands, so beautiful and happy with us, so that nature and beauty with us, so full of activities and the fashion of the years to start with our dancing like a song of life.

Polar Fleece Fabric,Plain Polar Fleece Fabric,Solid Polar Fleece Fabric,Bonded Polar Fleece Fabric

Shaoxing Cornfield Textile Trading Co,.Ltd , https://www.cornfieldtextile.com