The value of the early spring, close your eyes, it seems that even the air are fluttering the atmosphere of flowers blossoming, let's flower theme, the beautiful flowers Yang Yi Mei fragrance, feel the spring ahead.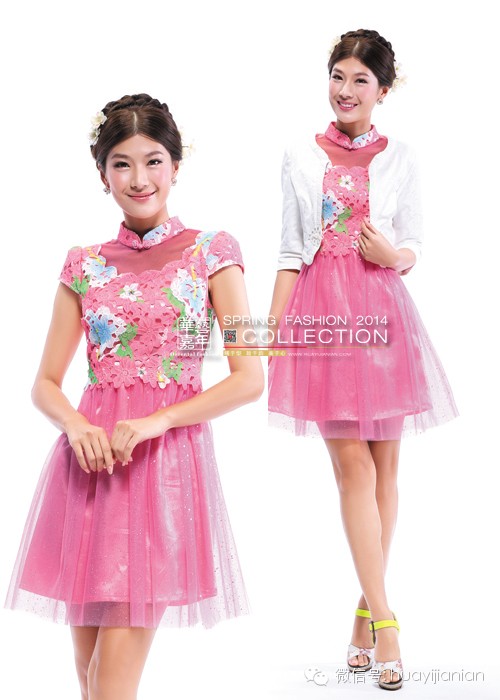 Sweet but not greasy pink, sweet and provocative girlhood, with light color package decoration, a single shoe soak with the spring sense of water-soluble embroidered fabric printed on, lined with sequins dress design, high-grade fine , Chinese cheongsam collar to enhance the temperament, beauty can make you at first sight!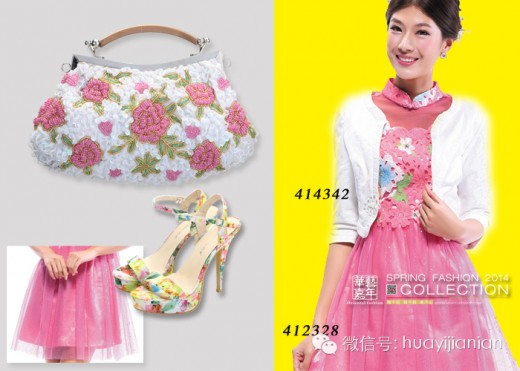 Flowers Yang girl, Hua Yi Jia national counter, stores waiting for you to meet!

Pageant Crowns is one kind of luxury jewelry which mainly used for pageant. For each pageants, they all have their own theme, as the theme of pageant are different so the crowns in different shaped. As the difference, we love the crowns, we love pageants.
The height of the pageant crowns from 1inch height to 14inch height, some special crowns even in 20inch height, very unique and various ! But we love it as it`s very special !
Above is a serious star pageant crowns for referring, the height of the crowns from 2.5in to 13in.

As the shape of the pageant crowns are different, which including Star Pageant Crowns, stock pageant crowns, heart pageant crowns, candy cane crowns, Mardi Gras Crowns, rainbow pageant crowns, horse/pony crowns, bubble gun machine crowns, music guitar pageant crowns, animal shaped pageant crowns and lots of kinds of differ pageant crowns.

We also wholesale pageant crowns.





This is the main material of the crowns ---copper chain and high quality crystal rhinestones above is the material in silver and gold color



All the crowns which we produced made by high quality crystal rhinestones. Silver crowns and gold pageant crowns both available.
The pageant crowns with plastic combs at each end of or with adjustable band, or in full round shaped. If has any special request on this point, please contact in advance to let us know.
| | |
| --- | --- |
| | |
| This is the crowns with plastic combs, we don't use iron combs because of it's easy to hurt skin. Under 5inch height crowns always in combs at each end of. | This is the crowns with adjustable band, the bander we have in differ size, according to the height of the crowns, the band are differene. |
Pageant Crowns

Pageant Crowns,Pageant Tiaras,Queen Crowns,Crystal Princess Crowns

YiWu Home Of Crowns Co.,Ltd , http://www.crystal-crowns.com