The pace of fashion into the Fall of Choi Seok, the opening of the new store opened the good news in September's opening chapter. On September 4, Free Point, a stylish and free place , opened its doors to the store in Honghe, Yunnan Province, where fast fashion leads the trendy mix and match of casual fashion products , opening new stores with high-end precision and gorgeous stationed in the southwest market.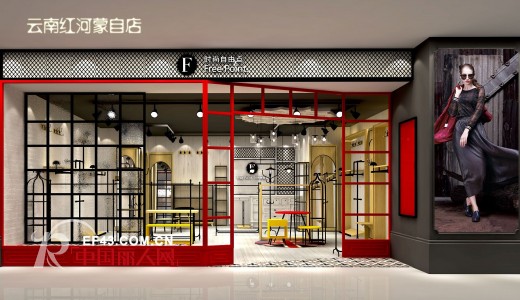 Yunnan Honghe Mengzi and Diannan Economic and Cultural Center are the first stops to enter the Southwest market with fashion freedom and will also open the strategic layout of the brand in the southwest market. To Honghe Mengzi store for the image of radiation, fashion freedom will be landing in Kunming, Guiyang and other cities, opening more benchmark stores, interpretation of self-style fashion tide, a wide range of women's products to the Southwest market to show the pursuit of fashion Attitude of young women.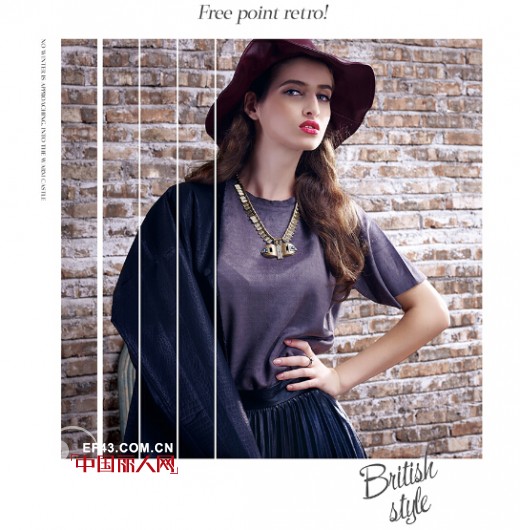 September 4 - September 6, the opening of the new store, exquisite benefits: shoppers can handle fashion luxury free membership status, purchase more than 600 yuan can enjoy platinum membership treatment; 20,200 to send 40, over 300 to send 60, and so on; concerned about the fashion free spot official micro signal, you can enjoy 50 yuan vouchers; opening scene, beautiful gifts waiting for you to take!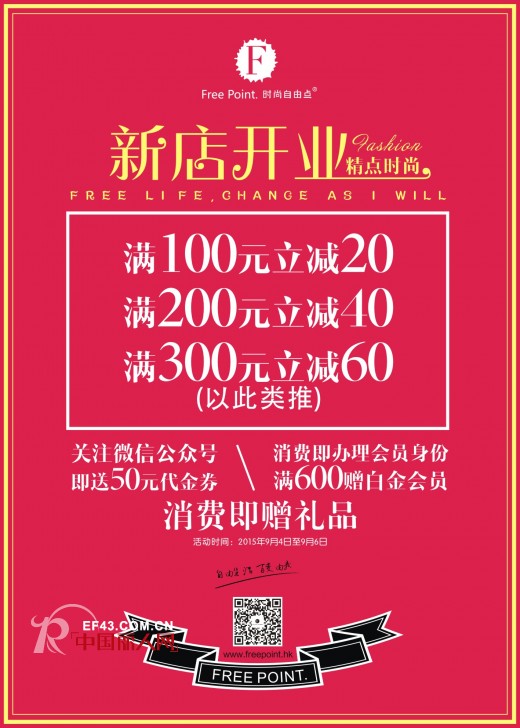 Young and highly competitive brands, rich and diverse fashion products, coupled with a mature store operating system, is Free Point. Fashionable Freehold brand success elements of success. To win market share of cheap fashion tide; to "join the direct marketing" management philosophy and meticulous service concept to help franchisees successful shop; with a unique professional fashion design to lead the trend of fashion, boosting the vigorous development of the apparel industry , Is an endless stream of fashion freestyle fast fashion brand where the driving force.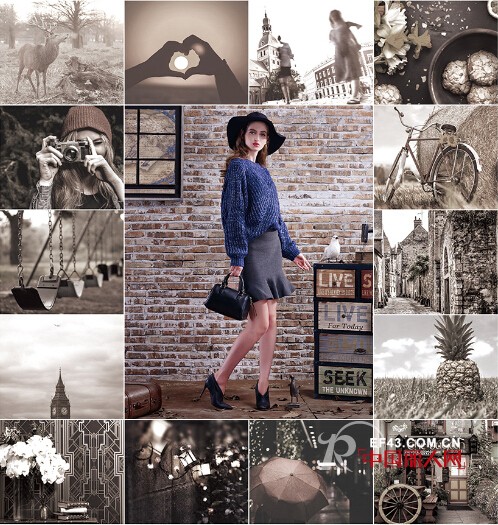 Free Point. Fashion Point of Freedom With 20-35 year-old fashion-conscious women as the core audience for them to provide workplace, business, leisure, entertainment, party and other full range of living dress needs of the scene, trying to highlight the women in different occasions Different styles, to show the contemporary women's diverse styles of multi-faceted fashion charm, so that fashion has become synonymous with Chinese women.

Serving the industry with our best quality products, we manufacture, supply Coral Fleece slipper. This product has perfect fittings and made with excellent quality. It ensures durable finish and water resistant. It does not give uncomfortable feel at first wear. These are offered in various sizes, depending upon the need of the client. We have been applauded for this superior quality product every time we have delivered.

White Hotel Slippers,Plush Hotel Slipper,Close Toe Coral Fleece Slipper,Hotel Plush Slipper

Yangzhou Lansun Slipper Co.,Ltd , https://www.lansunslipper.com